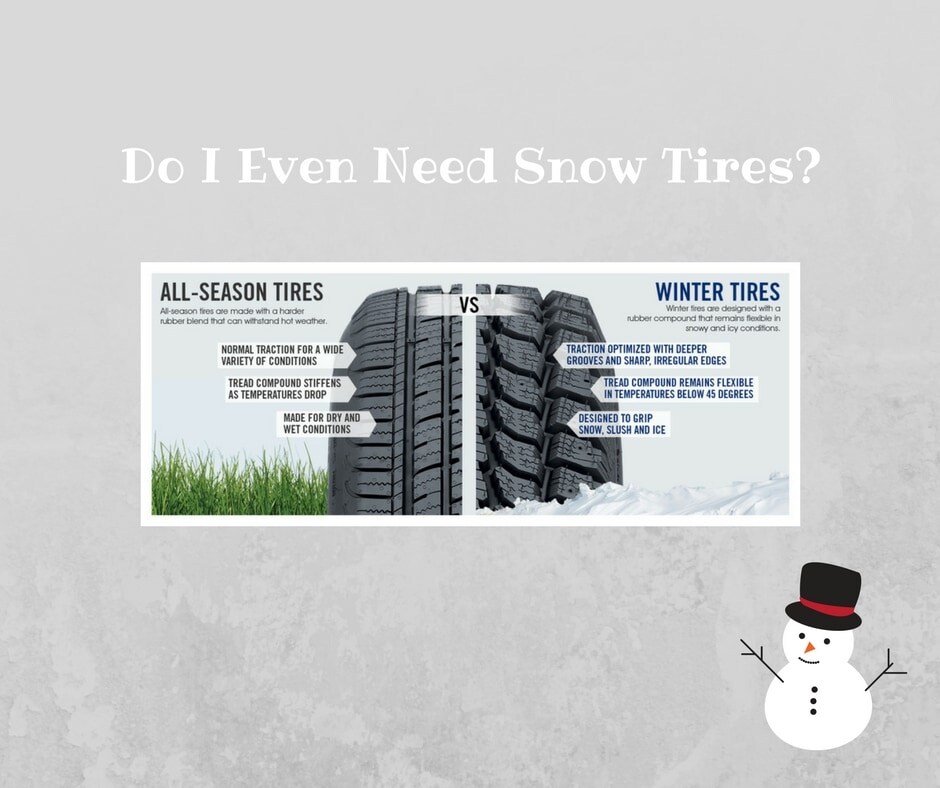 Do I have to buy snow tires for my car?
What's the difference between those tires and the ones already on my car?
Can I put studded snow tires on my car?
Can I buy a set of used tires?
Let's get these snow tire questions answered before the snow really starts to come down!
Snow tires are made differently than all-season or summer tires. The rubber is softer, giving the tire more flexibility thus improving handling in snow, ice and slush. The design of snow tires is made to whisk away the snow and slush out from the tire. All tire designs have main features of ribs, grooves, lugs and sipes. Winter tires may include studs which can get you even more traction in wintery conditions. No you don't have to buy snow tires for your car, but they will help improve handling in certain conditions, especially on front wheel drive vehicles.
Found a bargain on the perfect set of snow tires on Facebook? Tires are usually made with 11/32" of tread depth on them. Just make sure you still have plenty of tread of the tires before purchasing them! On a snow tire, any less than 6/32" of tread depth will decrease the tire's performance rating drastically. Try to avoid buying those tires. Don't forget to check the tire size, too! Make sure the tires are meant for your vehicle, and when you find the perfect set of lightly used tires, give us a call to have them mounted and balance and save $10.00 off our already low price just for reading this article!
Drive safe!